Incorporating colorful and nutritious vegetables into your diet is a delicious and easy way to improve your health and overall well-being. These 10 ideas for vegetarian meals are both delicious and easy to prepare and are sure to become favorites in your home.
Rainbow Vegetable Stir-Fry: A colorful mix of colorful veggies like red peppers, yellow squash, green broccoli, and purple eggplant stir-fried with a flavorful sauce makes for a quick and nutritious meal. Serve over rice for a complete meal.
2. Roasted Beet Salad: Roasted beets add a stunning pop of color and a sweet, earthy flavor to a simple green salad. Pair with a tangy vinaigrette and some feta cheese for a delicious and healthy meal.
3. Sweet Potato Black Bean Tacos: These tacos are not only colorful but also packed with nutrients and flavor. Roast sweet potatoes until tender, then mix with black beans, spices, and toppings like avocado, salsa, and cilantro for a tasty vegetarian meal.
4. Chickpea and Vegetable Curry: Chickpeas provide plant-based protein and fiber, while the addition of colorful vegetables like carrots, bell peppers, and tomatoes, makes this dish both nutritious and visually appealing. Serve over rice or with naan bread.
5. Grilled Vegetable Sandwich: Grill an array of colorful veggies like red bell peppers, yellow squash, and eggplant, then stack them high on a whole grain baguette with some cheese, pesto, and a tangy vinaigrette.
6. Stuffed Bell Peppers: Hollow out bell peppers, stuff with a mixture of grains, vegetables, and cheese, then bake until tender and golden. The result is a colorful and delicious one-dish meal that's both satisfying and nutritious.
7. Carrot Ginger Soup: This vibrant orange soup is made with simmered carrots, ginger, and spices, then blended until smooth. Serve with a dollop of yogurt and some crusty bread for a satisfying and healthy meal.
8. Veggie Quinoa Bowl: Cook quinoa, then top with a mix of colorful and nutritious ingredients like roasted veggies, avocado, and a tasty dressing for a complete and satisfying meal.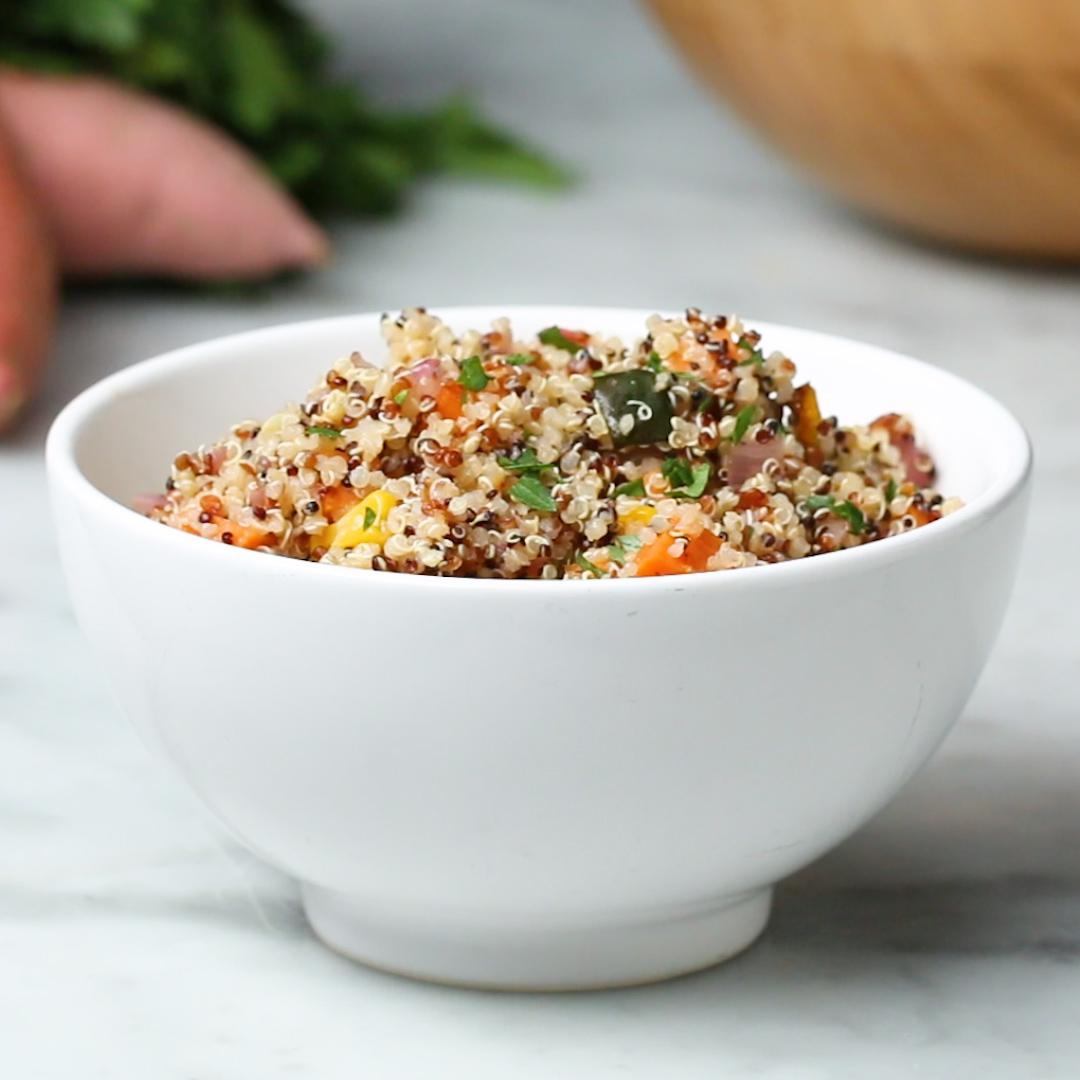 9. Broccoli and Cheddar Soup: This comforting soup is made with steamed broccoli, cheddar cheese, and a touch of cream. Serve with a side of crusty bread for a delicious and healthy meal.
10. Pasta with Roasted Vegetables: Roast a mix of colorful vegetables like cherry tomatoes, bell peppers, and zucchini, then toss with cooked pasta, olive oil, and your favorite herbs for a delicious and healthy vegetarian meal.